Abstract
We invite you to attend the Webinar, which will feature two inspiring speakers followed by a question-and-answer period. Zoom break-out rooms will be available for informal networking after the speakers.
| | |
| --- | --- |
| Meeting ID | 915 4344 9776 |
| Passcode | Wom3nInCtr |
Schedule
12:30
Welcome and Speaker Introductions
12:35
Kathy Land 2021 IEEE President & CEO
1:00

Bonnie Ferri Vice Provost Georgia Tech

Hiring and supporting a diverse faculty

This talk will explore some of the issues, challenges, and opportunities for hiring and supporting a diverse faculty in STEM disciplines. What are some policies, practices, and programs that support a healthy and productive culture among a diverse population? Do our promotion and advancement practices need retuning?  What contributions can a professional society have to support success? Finally, what can each of us do individually to support diversity, equity, and inclusion in the faculty ranks?

1:30
Informal networking 
---
Description
Speaker Biographies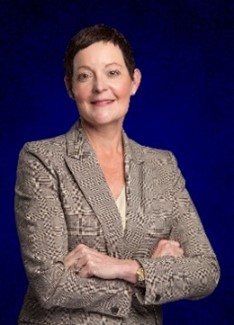 Susan K. (Kathy) Land is a Program Manager for the U.S. Department of Defense's Missile Defense Agency. She has more than 30 years of industry experience in the application of software engineering methodologies, the management of information systems, and leadership of software development teams. Kathy served as the 2018 Vice President, IEEE Technical Activities. She also served two additional terms on the IEEE Board of Directors as Division VIII Director/Delegate in 2011 and 2012 and as Division V Director/Delegate in 2014 and 2015. She was President of the IEEE Computer Society in 2009. Kathy was a member of the IEEE-USA Board of Directors in 2013 and 2016. Kathy has been an active member of the IEEE Standards Association for more than 20 years and served as the Computer Society Vice President for Standards in 2004. She was the recipient of the 2007 IEEE Standards Medallion. An IEEE Fellow, Kathy is the author and co-author of a number of texts and publications supporting software engineering principles and the practical application of software process methodologies. She is an IEEE-HKN Member and IEEE Computer Society Richard E. Merwin Award recipient.
Bonnie Ferri is the vice provost for Graduate Education and Faculty Development at Georgia Tech, and she is a professor in the School of Electrical and Computer Engineering. Dr. Ferri previously was the associate chair for Undergraduate Affairs in ECE and the associate chair for Graduate Affairs in ECE. She does research in embedded control systems and in engineering education. Dr. Ferri has received many honors and awards including the 2017 IEEE Undergraduate Teaching Award and the 2016 Regent's Award for the Scholarship of Teaching and Learning. She was the co-chair of a campus-wide commission at Georgia Tech on the future of higher education, and she was an invited speaker at a National Academy of Engineering workshop on education. Dr. Ferri has been active with the IEEE Control Systems Society and served two terms on its Board of Governors. Dr. Ferri received the B.S degree in Electrical Engineering from Notre Dame and the M.S. degree in Mechanical Engineering and Aerospace Engineering from Princeton. She then worked for Honeywell for two years prior to returning to school to earn her Ph.D. in Electrical Engineering from Georgia Tech.
---